Reflection
Since our inception in 2015, Impact Hub KL envisioned to work towards building an inclusive ecosystem for changemakers and to empower a new generation of impact-driven thinkers and catalysts for change. As part of the world's largest network focused on building entrepreneurial communities for impact at scale, we strongly believe that every individual and organisation has the capacity to create impact.
Over the years, we have been utmost humbled by the significant contributions from our community, partners and colleagues. Through their support, we have remained grounded and focused on the goal to be the model Hub for Impact. Our 3 pillars of work aim to deliver wellbeing for people and the planet through building Empowered Individuals, Impactful Enterprises and Inclusive Communities. It is on this foundation that Impact Hub KL has built its proven track record with tangible impact and collective actions.
"I can be changed by what happens to me. But i refuse to be reduced by it" – Maya Angelou
Resilience
In our line of work, 2020 was the launchpad of the #DecadeofAction, where the world collectively came together to have a final push towards the achievement of the UN Sustainable Development Goals (SDGs). However, what was looking to be a year filled with excitement, high hopes and optimism suddenly transformed to a year that would change humanity forever.
The ongoing COVID-19 pandemic has significantly impacted the world over the course of this year, presenting us with a set of new challenges on top of those already existing. As a result, the majority of us have been affected one way or the other – whether it is health, business or job wise.
At Impact Hub KL, the majority of our operations, programs and activities for 2020 were greatly affected by the pandemic. As an organisation, we collectively faced some of our lowest moments and came to the realisation that 2020 was going to be a pivotal point in our existence. However, 2020 also gave us the opportunity to reassess our priorities and re-think our approaches towards how we want to go about our work to support and create impact in Malaysia and around the world.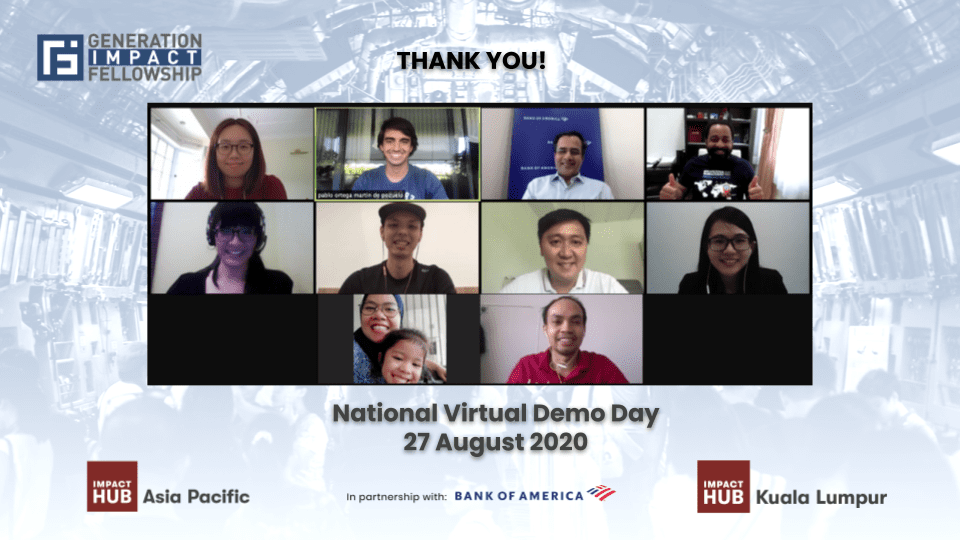 Amidst all this, 2020 was not all doom and gloom as we were able to leverage on the digital tools and technologies around us to continue to provide our support to our community and partners. In March, we partnered with Bank of America and 8 other Impact Hubs in Asia-Pacific, to launch the Generation Impact Fellowship, an entrepreneurship program aimed to support innovative ideas and create sustainable ventures that will contribute towards the achievement of the SDGs. In Malaysia, we supported a group of 7 startups through a 3-month virtual bootcamp.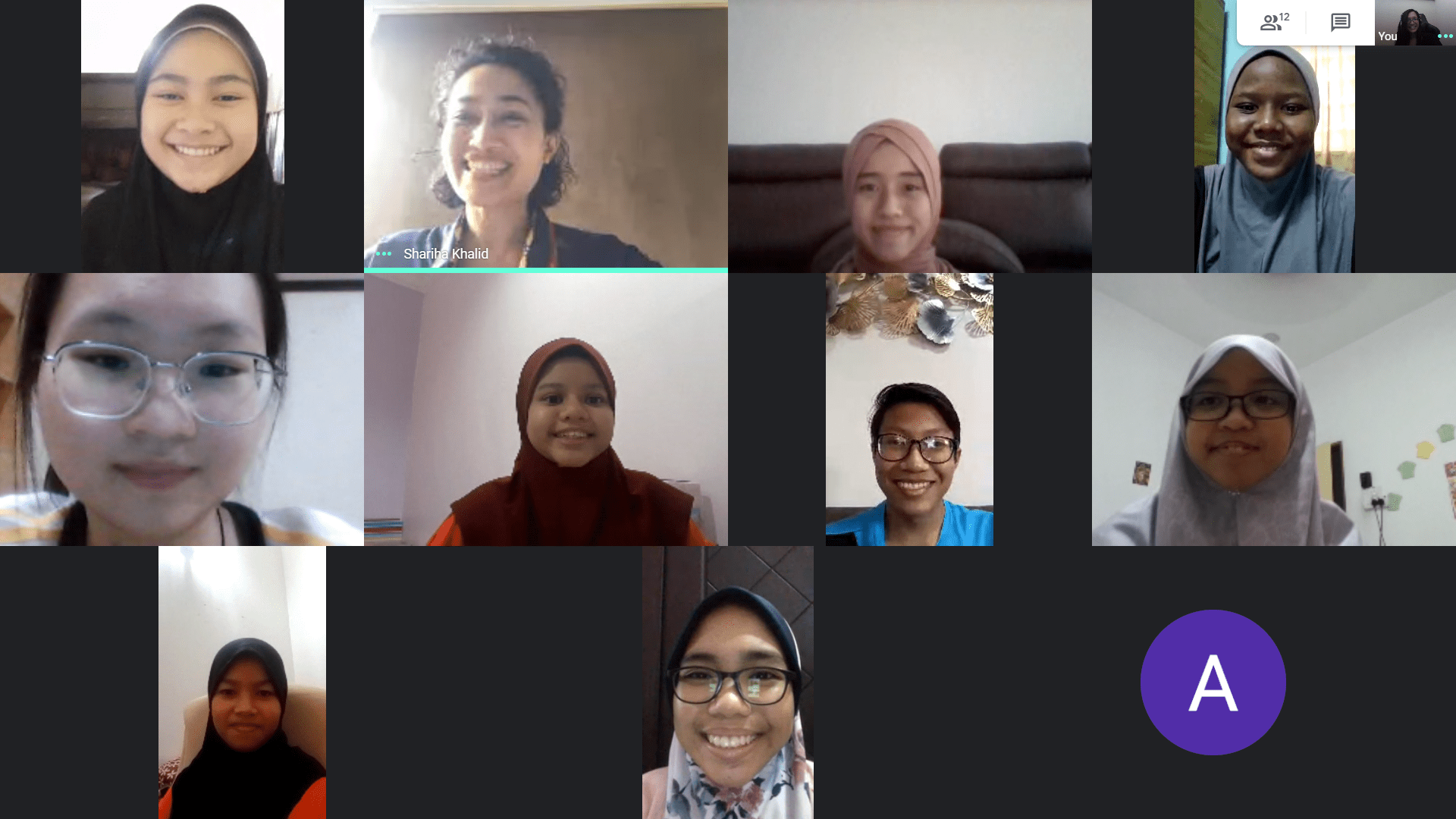 In May, we launched our newest program Ways Of Wellbeing (WoW World) inspired by the New Economics Foundation 5 ways of wellbeing framework – Connect, Be Active, Take Notice, Keep Learning and Give. Adopting this as a framework, WoW workshops were conducted for educators, kids and teens to bring awareness and educate participants on how they can improve their own wellbeing.
In August, we launched the 2020 DFC I CAN Schools Challenge and delivered our 1st virtual Design For Change workshop for educators. This year's competition saw 30 school teams and 140+ students submit their impact stories/projects.
In September, Impact Hub KL participated in the YGAP GLIA program. Over a 12 week program, our team received tailored support to develop our very own gender lens strategies and approaches to incorporate in our organisation and through our programs.
In November, we launched MY x Change (Malaysian Youth x Change), a new monthly knowledge series led by children, for children – on topics related to child rights, the environment, and other issues that children FEEL deeply about. This initiative aims to directly empower young people in Malaysia to be able to publicly speak to adults and peers about what matters to them, in a safe online space and find inspirations for actions they will take on the ground through these conversations. In December, we wrapped up the year with 3 episodes featuring prominent industry leaders in Malaysia.
Rebuilding
As we prepare to wrap up 2020, we at Impact Hub KL would like to thank all our supporters, partners and believers for walking together with us through this challenging year. We promise to continue with the work towards our vision to become a hub for business and people-driven impact in Malaysia.
Lastly, as we look back at 2020, it is important that we all learn from such difficult moments and have the courage to keep going as the battle is not over yet. With that in mind, we are excited to welcome a New year with you all. We each have an important role to play and we strongly believe we will emerge stronger. Our hopes and aspirations for 2021 and the future is that we can all be part of the positive change to the wellbeing of people and our planet. Let's Make Impact Happen.
Happy New Year!
With hope,
Impact Hub KL Team