Written By Ralph Mpofu, Partnerships Manager
Collaboration and impact are integral parts of the work we do at Impact Hub KL. We remind ourselves daily, on why we do what we do and how to work smarter and more innovatively towards making a difference in the world we live in. Being a changemaker is not easy, especially if you go it alone. That's why we believe in the power of collaborations and working with those that align with our beliefs that every individual or business has the capacity to create change.
Under our Impactful Enterprises pillar of work, we believe businesses are a force for good and can play a significant role in achieving the 2030 UN Sustainable Development Goals (SDGs). One of the ways we achieve this is through the ASEAN Impact Challenge Programme.
To show by action, for the 4th edition of the ASEAN Impact Challenge (AIC), we have partnered with Grab, leading tech innovator in the region. Grab joins us this year as one of the strategic partners that will leverage the AIC as the ideal platform to discover and support digital innovations accelerating impact that are emerging from Southeast Asia. This partnership will act as a boost to the tech ecosystem in the region, and also connect innovators to markets where Grab operates.
Through our collaboration with Grab, we will look to actively match those innovations that come through the Challenge and have the potential to deliver long term solutions and address some of the following Grab specific areas which include Ride-hailing / on-demand transportation, Autonomous vehicles, Electric vehicles, Drones, Payments / fintech, Artificial Intelligence, Logistics, Food tech and O2O (Online-to-Offline). This partnership will also launch the inaugural GrabImpact Award that will be granted to one of the ten finalists. Further details of this award will be announced during the presentation of the ten (10) finalists this month.
We live in an increasingly dynamic world, Technology is playing a significant role in the way people and businesses operate and interact. The theme for this year is Tech Forward: Innovations for a Digital Economy. For this year's challenge, our aim is to discover both early-stage and scale-stage innovations coming out of SEA, working in various tech related areas which include agritech, healthtech, fintech, deeptech, traveltech, proptech and foodtech, amongst others.
The ASEAN Impact Challenge will offer selected finalists the opportunity to receive:
An 8-week acceleration program and tailored support provided by mentors (local & regional)

Access to strategic partnerships in ASEAN and abroad, including USD25 million worth of regional capital

Access to finance for growth; in the last 3 years, we've connected over USD5 million of capital to AIC finalists

Regional and global visibility through our partners and networks which also include opportunities to pitch solutions in New York during The Global Goals week in addition to the ASEAN Summit and related events

Opportunity to win the inaugural GrabImpactAward
What do our past winners say?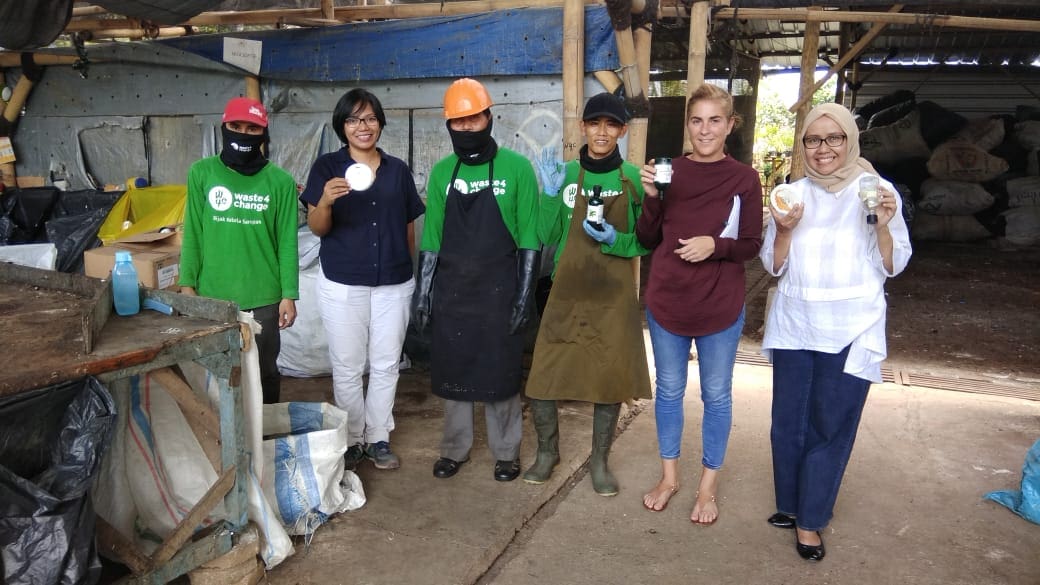 "AIC gave us a chance to gain International coverage, networking, and mentorship. All of it made us get some new perspectives to enhance our business and services" Waste4Change (Indonesia), ASEAN Impact Challenge 2017: Scale-Stage winner,
Last Call
The Deadline for the Call for Applications is 9 September 2018. Finalists will be announced by 21 September 2018. The Regional Finals will take place in Singapore during the ASEAN Related Summit from 11 – 13 November 2018.
To apply and stand the chance to win the first GrabImpact Award visit www.aseanimpactchallenge.org.
About the ASEAN Impact Challenge
The AIC is a regional program designed to discover innovators from Southeast Asia who are accelerating the achievement of the United Nations Sustainable Development Goals (SDGs) through cross-sector partnerships and disruptive innovations. The programme presents opportunities to identify and strengthen innovations emerging from Southeast Asia that can achieve select outcomes around the SDGs.
Since 2015, 720+ innovators have been discovered and 50 finalist teams have been supported to connect to over USD 5 million in capital, a network of mentors, 60+ cross-sector partners and digital visibility that has reached over 60 million people through social media channels.
About Our Partners: Grab
Grab is one of the most frequently used Online-to-Offline (O2O) mobile platforms in Southeast Asia, providing the everyday services that matter most to consumers. Commute, eat, deliver shopping – and pay with one e-wallet. Grab believes that every Southeast Asian should benefit from the digital economy, and the company provides access to safe and affordable transport, food and package delivery, mobile payments and financial services. Grab currently offers services in Singapore, Indonesia, the Philippines, Malaysia, Thailand, Vietnam, Myanmar and Cambodia. For more information, please visit www.grab.com.
For more information about the challenge, visit www.aseanimpactchallenge.org
Contact person:
Ralph Mpofu, Partnerships Manager